FOSTER ALLESTIMENTI SINCE 1978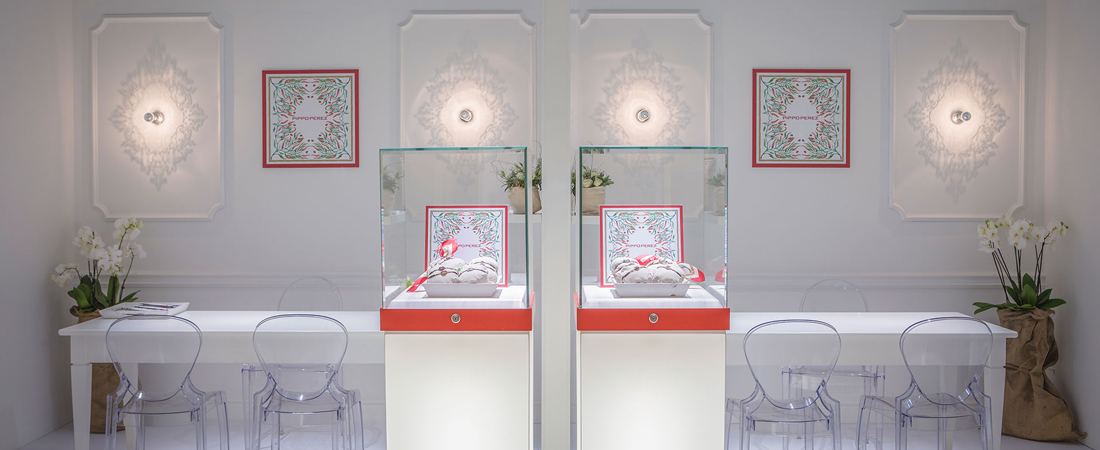 Foster Allestimenti has been operating in Italy and abroad since 1978, designing, constructing and furnishing exhibition stands, shows, showrooms, shops and special events, specialising in the Jewellery sector and noted for our professionalism, dynamism, creativity and innovative design capabilities. Elegance and attention to detail enable us to create solutions that are also suitable for other merchandising sectors. In addition to designing new stands, we also offer the option to rent out existing structures, adapting them to your needs and to the image you wish to convey.
Foster Allestimenti handles every stage, from design by our team of architects, to in-house carpentry, installation by teams of certified fitters and storage at our warehouses, making us the ideal partner to satisfy your every need.
We can be found at VicenzaOro, OroArezzo, Baselworld, Inhorgenta, Cosmoprof, Micam, Mipel, Vinitaly, Fiera Avicola, Architect@work.